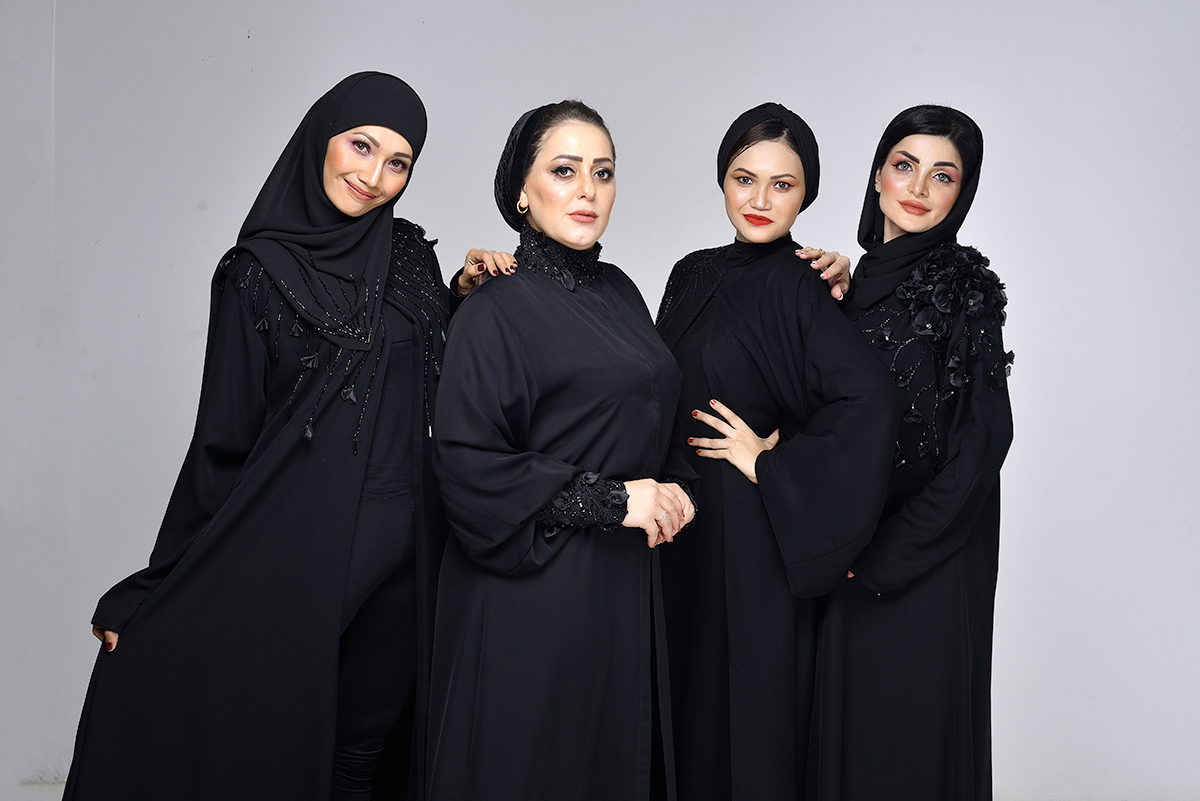 The Abaya, sometimes called the Aba, is simple, loose robe-like over-garment. It is traditionally worn on special occasions, but today has been adapted in style and material to suit daily use. At Sara Couture, we create versatile and elegant Abayas both for special occasions or for daily use. Create a soft, flowing silhouette, accentuated with intricate hand embroidery that will blend perfectly with your hijab or headdress. For special occasions, create a lasting impression with an Abaya that's modern and sophisticated. Who says modest wear can't be chic? Utilising highly-breathable premium materials, our Abayas create a modern look that will look perfect at the workplace. The sleeves are designed with practicality and the busy woman in mind, so we made them wudhu-friendly. Each design can be tailor-made to suit your specific requirements, so feel free to contact us! Here are some tips on how to bring the best out of your Abaya.
ACCESSORISING What do you wear with an Abaya? The right accessories can create an entirely new look, even with the simplest of Abayas. We suggest pairing your Abaya with stunning heels and bag, and creating little accents with jewellery. Sunglasses look great as well. Think of the Abaya as a canvas and create contrast with a shade or colour that will pop.
LAYERING A trick to styling your Abaya is to wear a dress or outfit underneath to tie the look together, or create a wonderful contrast. Wear a kaftan-style piece or even a kimono to add dimension and depth.
DRESS STYLE The dress style Abaya brings the look into the 21st century! Comfortable and chic, with the freedom of a dress. Pair it with heels and an evening bag for a night out.
MONOCHROME The easiest path to elegance is monochrome. Match your whole outfit in shades of the same colour and you won't go wrong. Pair nude and pastel shades with gold accents in the form of jewellery or a bag and you've got instant style!
ABAYA SLEEVE DETAIL Balloon or puffed sleeves can create a cool modern twist on the Abaya.
CLASSIC ALL BLACK When in doubt, go all black. Chic and simple, create depth by adding a patterned scarf hijab. Add a statement with a handbag matched with your sandals or heels.