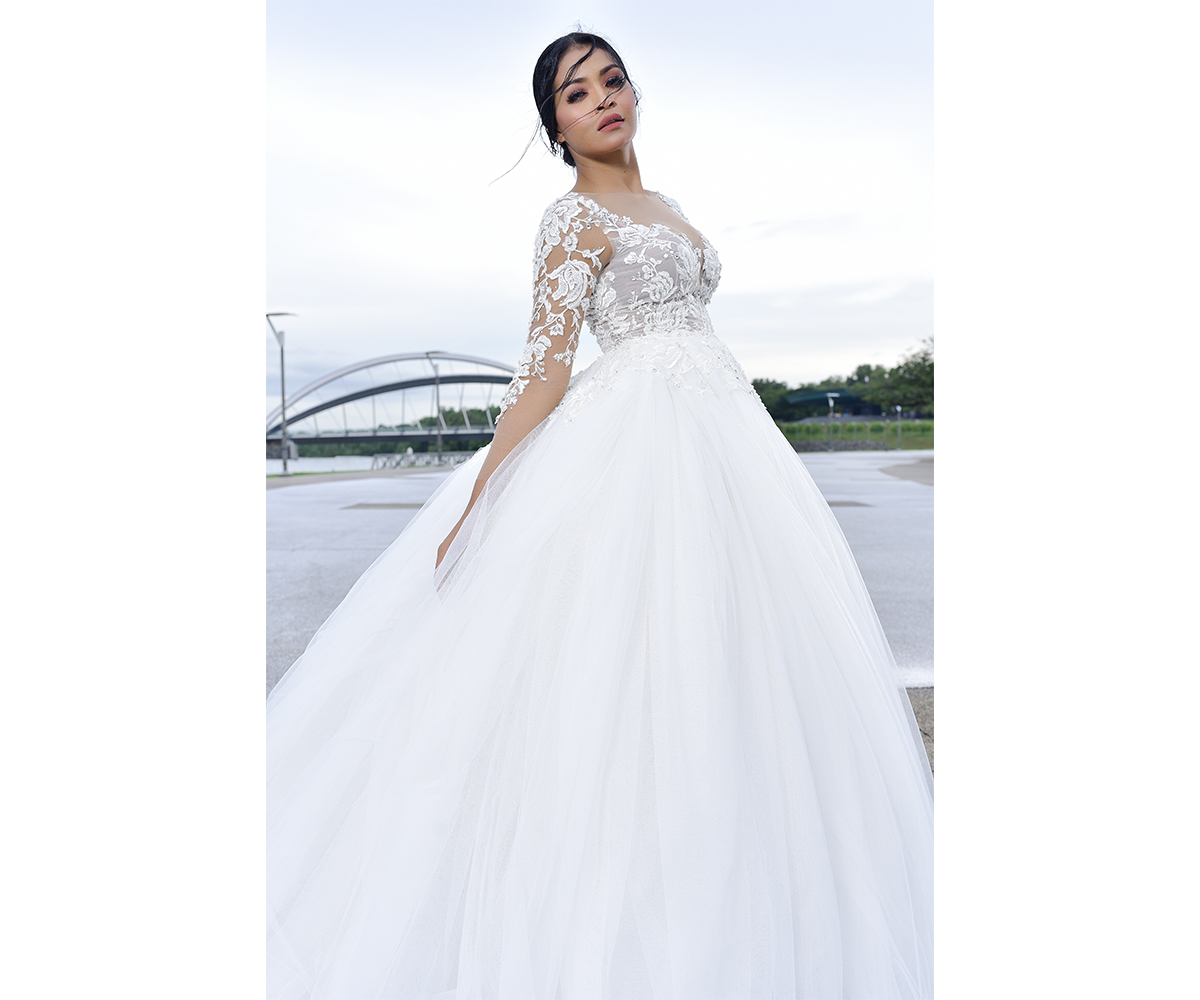 How to choose the RIGHT Wedding Dress One of the toughest decisions you'll have to make for your big day is picking the right dress for the occasion. After all, it's a once in a lifetime event, so choose wisely!
Wedding dresses are meant to show off the best of you, which is why you can arrange for your SARA COUTURE dress to be tailored to your requirements. We know this is a big day for you and we want to ensure it is a memorable event.
All SARA COUTURE Wedding Dresses https://www.saracouture.com are handmade with premium materials which last, so you'll be able to pass your wedding dress down to the next generation as an heirloom. Consider it an investment in a lasting relationship.
1.What's your shape? Women come in all shapes and sizes, and every single one is beautiful. Pay close attention to how the dress fits your body type. You can use your daily dresses, or your favourite dress for a night out, as a reference to what kind of dress will accentuate your best features. If you favour peplum or pencil skirts for daily or work wear, consider a mermaid or flare dress. If you prefer summer dresses, an A-line or sheath dress will look great on you.
2.Set the mood Consider the venue of the wedding as a reference to what sort of dress you are looking for. For a grand wedding in a ballroom or palace setting, you might consider the Queen Elizabeth Ball Gown https://www.saracouture.com/products/exclusive-17 for that magical effect. For a garden or outdoor wedding, the Jasmine White Mermaid https://www.saracouture.com/products/exclusive-19 dress is perfect.
3.Colour? Yes, colour. Don't be afraid to go beyond traditional white shades for your wedding dress. Be as creative as you like. Pink shades are very popular, as are yellows and even blues. For a tasteful splash of colour, check out the Bella Rose Mermaid https://www.saracouture.com/products/exclusive-18 dress that can double as an evening dress with a change of accessories.
4.Do you wear a hijab? Your choice of headdress can be the perfect accompaniment to your wedding dress. Consider a monochrome hijab or scarf that will not detract from or clash with the detailing on your dress or neckline. Little accents can be added to the headdress to suit the colour scheme of your dress. Overall, we hope to help you ease the stress of planning for your big day. Talk to our fashion consultants, and we'll help you make the best day of your life!